My boyfriend and I just came home from the movies. We were supposed to watch 'Up', but it had already started when we arrived there. Good thing we chose 'Kimi Dora' instead, because it was one movie decision we never regret.
I can't remember when was the last time I laughed so hard while in the movies, and Eugene Domingo made me laugh the hardest in years! She's just so great in 'Kimi Dora' that up until now I can still picture her as either Kimi or Dora.
Oh, and one thing I love most in that movie was the dog, Mikky. The dog looked like an askal, but it's one great, acting dog. It's just so cute.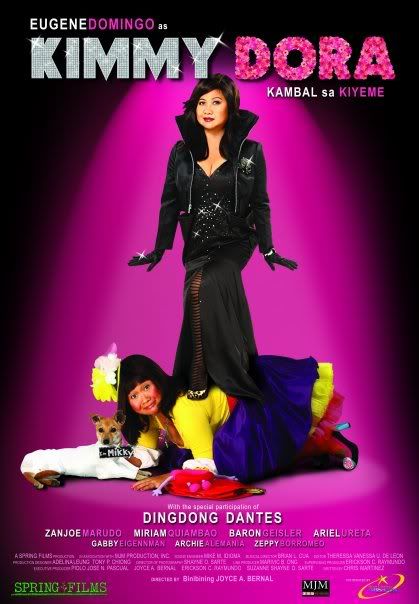 No related posts.
Related posts brought to you by Yet Another Related Posts Plugin.